A visit to Alma Sue's Quilt shop brings a unique experience because it isn't your typical fabric store! Alma Sue's offers so much more! As you walk into the shop you will always see Amish Women quilting! In fact, they are usually here before 9 am and continue quilting throughout the day-everyday!
Alma Sue's shop also offers sewing classes. These classes are designed to be smaller to help facilitate a more hands-on learning experience. Recent courses have been in Bargello Quilting, Mondo Bags, and Attic Windows. In addition to ongoing quilting and classes, Alma Sue's offers custom quilts, repairs, restoration and help with unfinished tops. One example is the Memory Quilt. "We've been making quality Memory Quilts for years. They are a special keepsake for our customers. We've even had customers bring us their Memory Quilt they've ordered online and have been unhappy with and we have repaired and made a better quality Memory Quilt for them. " says Owner Ella Toy.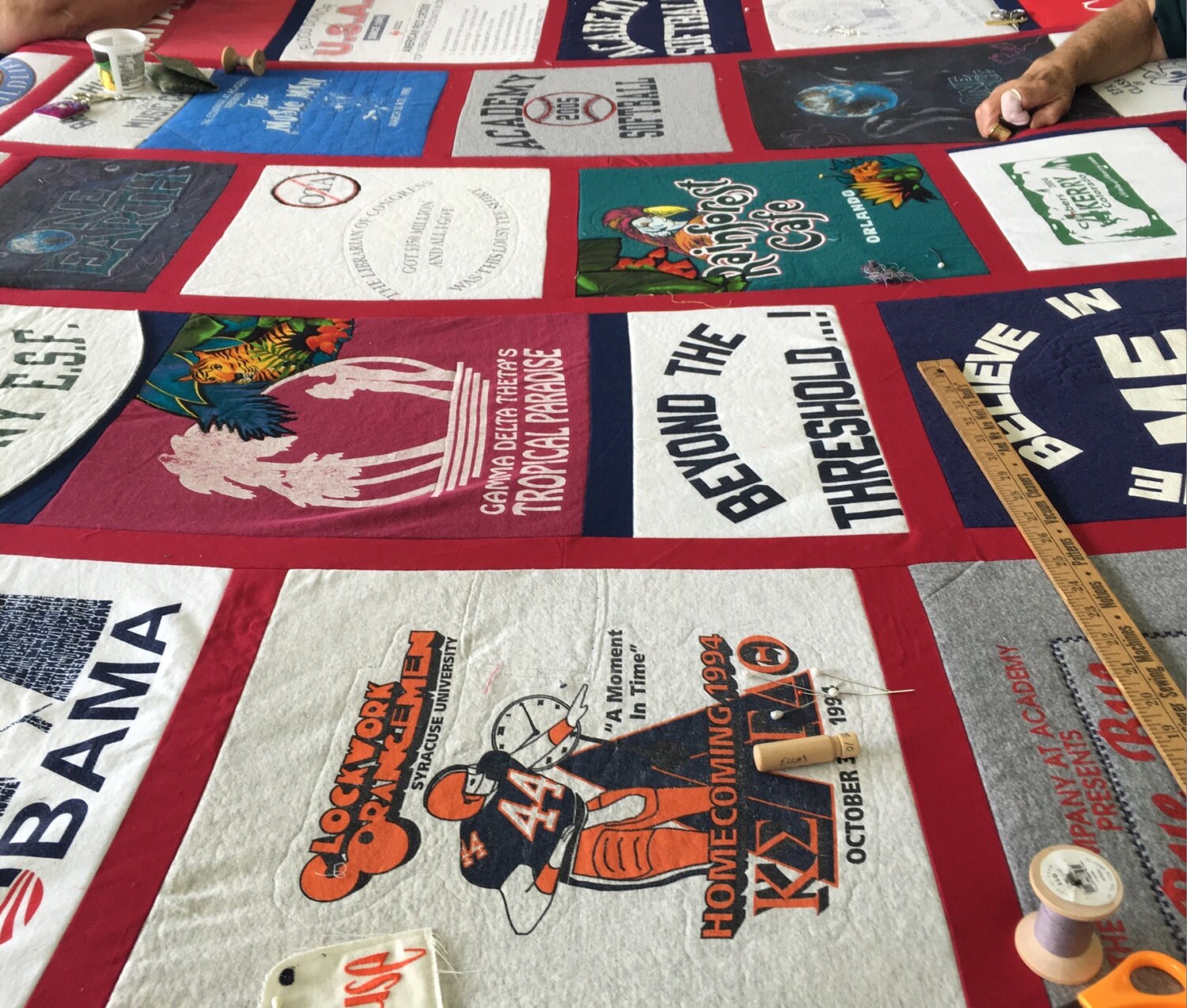 This Memory Quilt is made out of a customer's T-shirts.
Alma Sue's Quilt Shop also offers a vast array of fabrics and specializes in what you can't find at the cookie cutter fabric stores including digital wildlife prints. "We like to offer our customers something unique with one-on-one help if they need it."
Other items you will find at Alma Sue's include:
Baby Quilts
Vintage Antique Quilts
Quilt Kits 
Dolls
Aprons
Bags
Fat Quarters
Fabric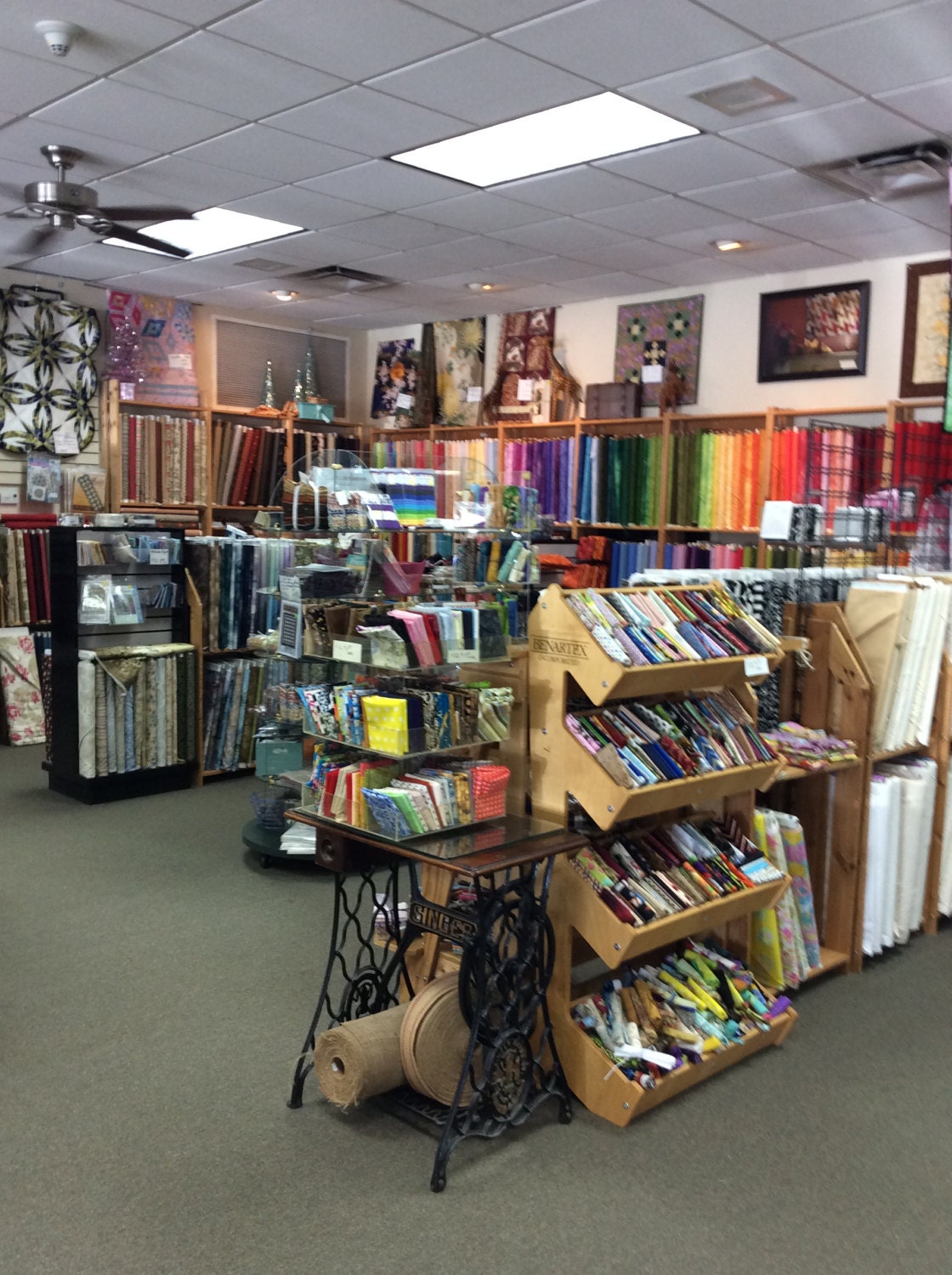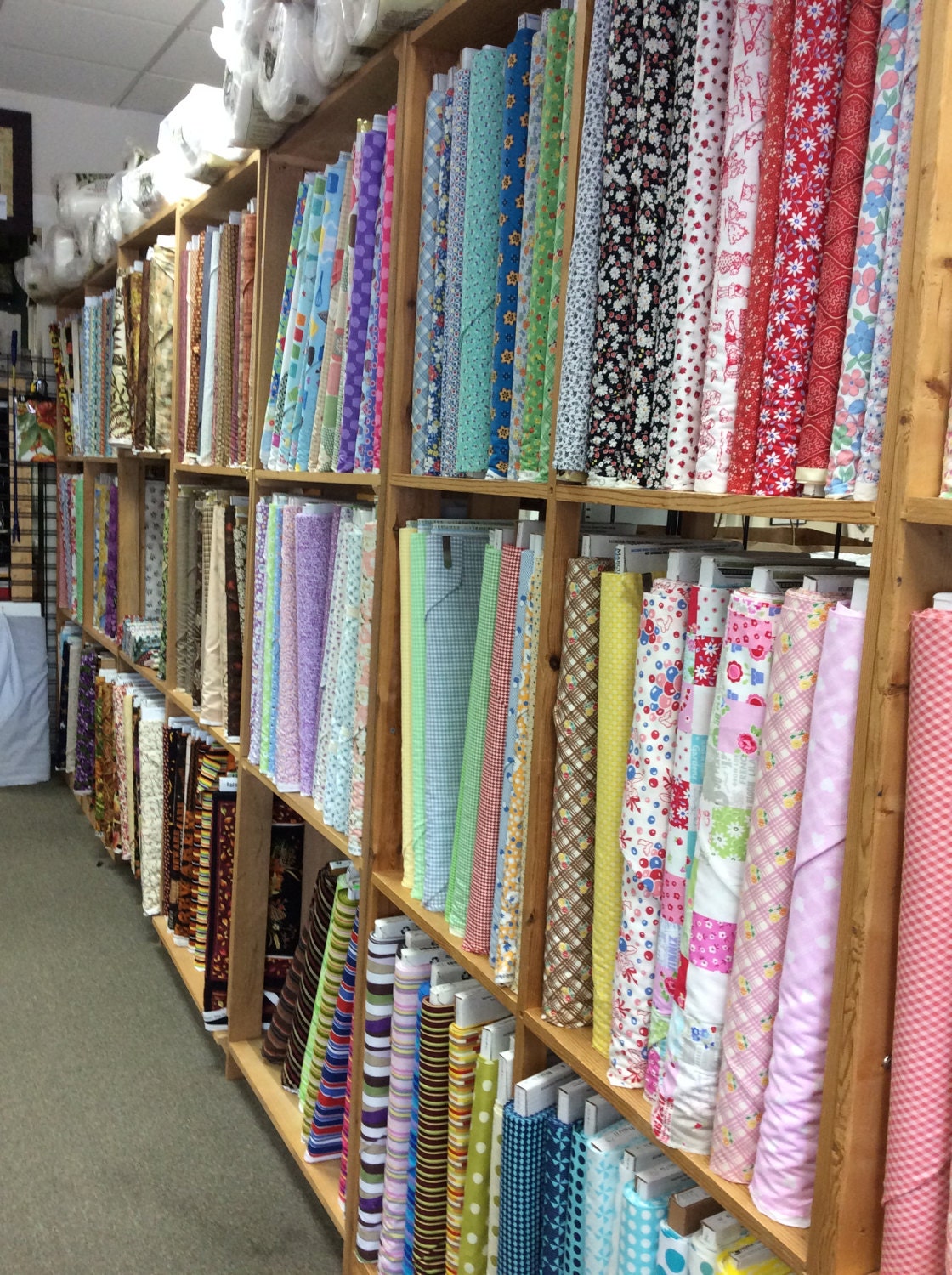 Make sure you stop in at 3737 Bahia Vista Street., Sarasota, Florida or visit us online at almasueshop.com